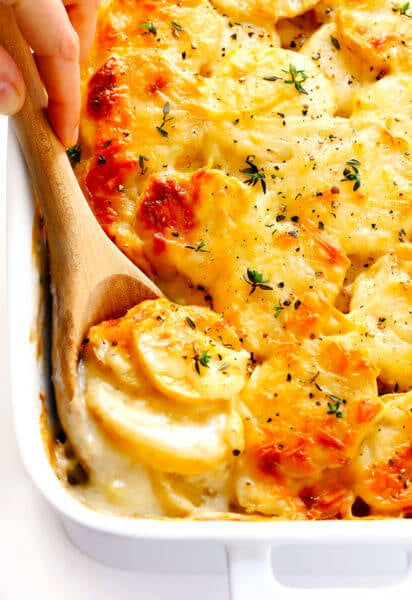 Ingredients
two tablespoons butter
3 tablespoons all-purpose flour
1 teaspoon salt
1/4 teaspoon pepper
1-1/2 cups fat-free milk
1/2 cup shredded reduced-fat cheddar cheese
2 pounds red taters, peeled and thinly sliced (about 4 cups)
1 cup thinly sliced onions, div > View Recipe
Directions
Preheat oven to 350°. In a tiny saucepan, melt butter stir in flour, pepper and salt until smooth. Progressively whisk in milk. Provide a boil, stirring constantly prepare and stir until thickened, a couple of minutes. Remove from heat stir in cheese until melted.
Coat an 8-in. square baking dish with cooking spray. Place 1 / 2 of the taters in dish layer with 1/2 cup onion and 1 / 2 of the cheese sauce. Repeat layers.
Bake, covered, 50 minutes. Uncover bake until bubbly and taters are tender, 10-fifteen minutes longer.
Test Kitchen Tips
To rapidly chop an onion, peel the onion and work in two vertically. Leave root finish intact. Place onion half flat side lower on cutting board. Make several slices parallel to board in to the onion, departing root uncut. Then slice perpendicularly to reduce the onion.
Cheddar will get its name from the village in England we know of for that scrumptious cheese.
Check out other potato side dish recipes.